/

summer punch up
Lay's potato chips and summer fun. Now that's an iconic duo! But what if you could get more fun with every single bag of chips? It might just punch things up even further.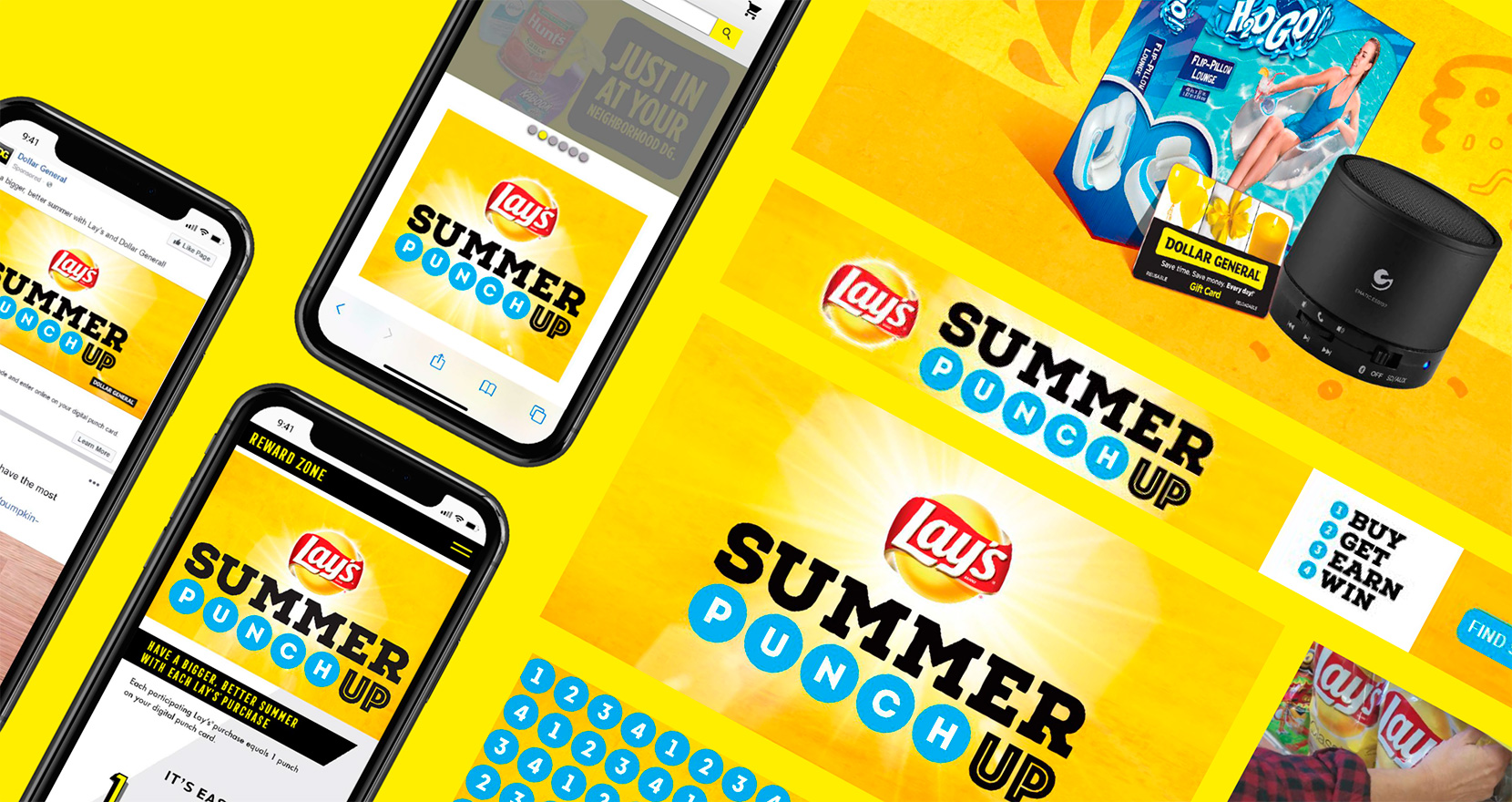 the ask
Frito-Lay wanted to create a seasonal campaign for Lay's at Dollar General to help drive basket building and purchase frequency and challenged us to do so by turning the brand's in-store display into a repeat destination for summer fun.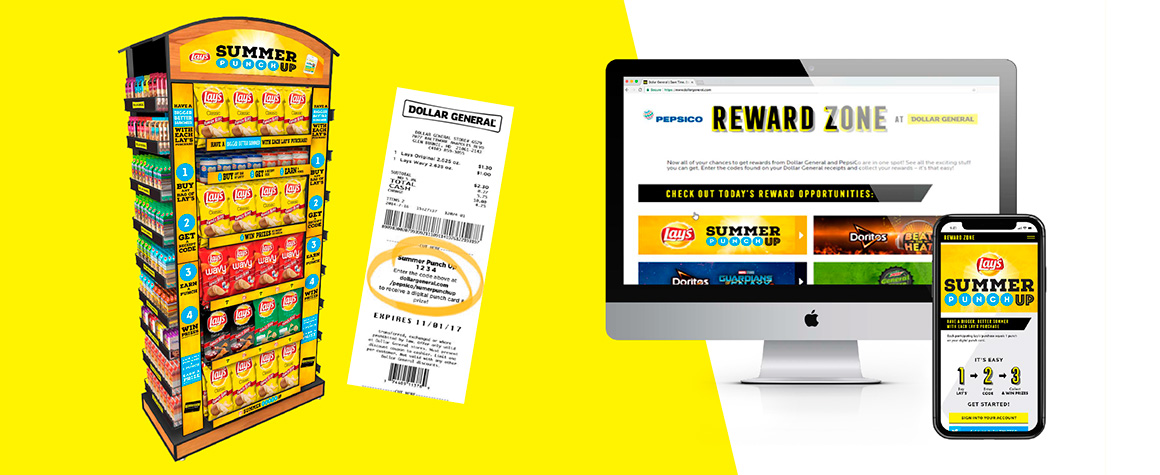 our approach
Through our insights, we noted that during the summer, the typical Dollar General shopper mom is looking for small, inexpensive ways to amp up the fun for her family. So we created the Lay's Summer PunchUp promotion, an easy way to turn any bag of Lay's into punches earned towards exciting summer prizes, from Dollar General gift cards to speakers and pool accessories. It's as simple as more Lay's, more fun, all summer long.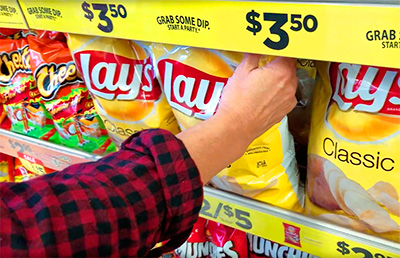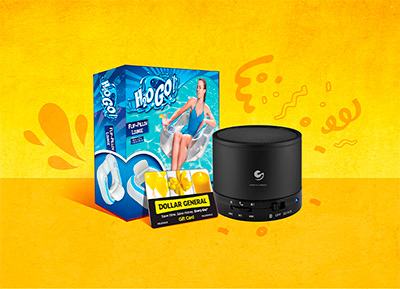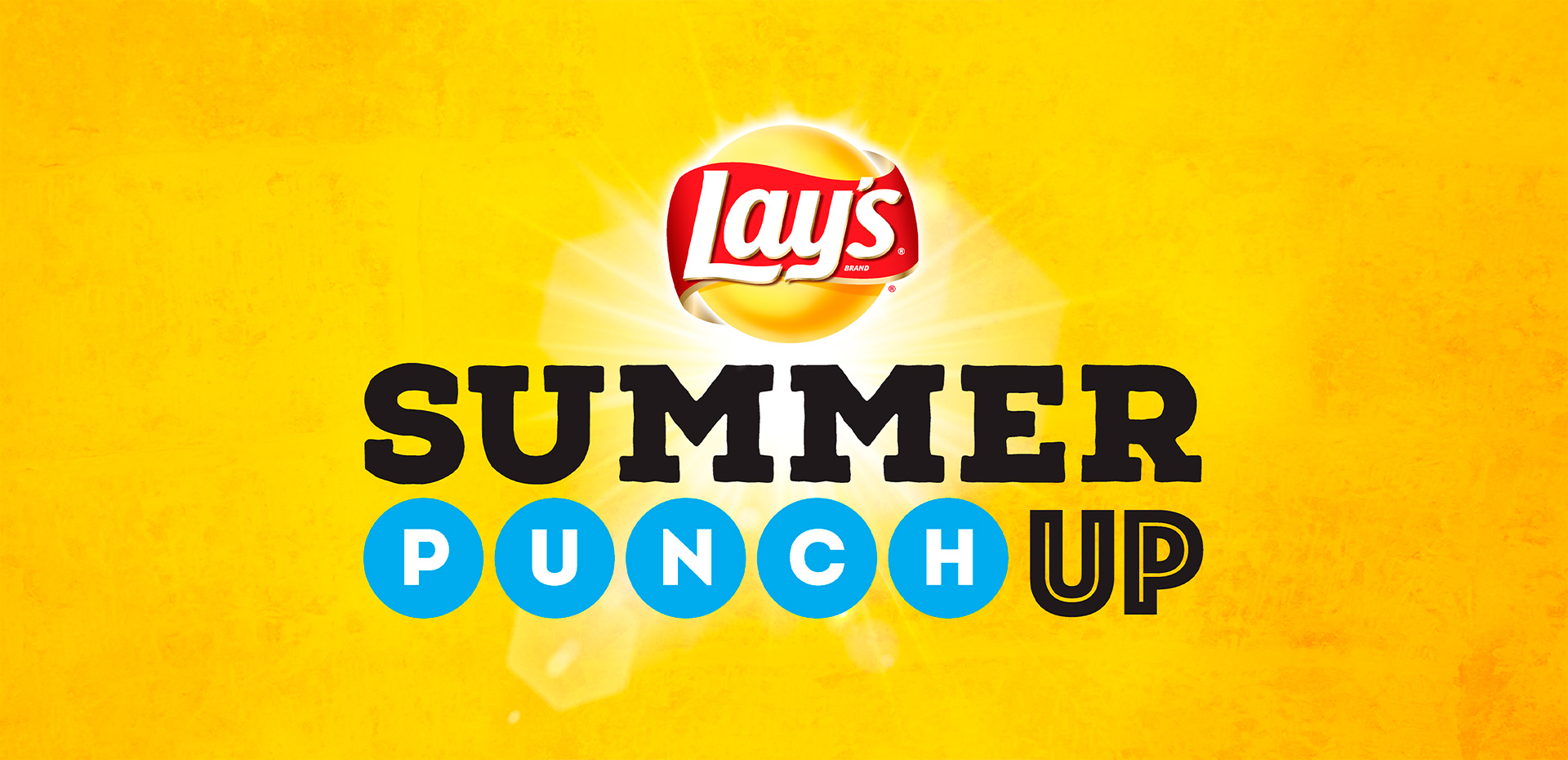 the results
Dollar General became the fastest-growing retailer with +7MM in Growth, 3x the next closest retailer (Walmart)
Lay's Potato Chips grew 105x Mulo as sales rose 4.3x